Media Guides
Each summer and winter season Mt Buller produces an updated media guide with all you need to know and the lowdown on what's new for your stories. These guides are packed with handy intel to support your stories and to help you plan your angle and pitch - we love to help and show you around so get in touch!
Click the image below for the Mt Buller Mt Stirling 2018-19 Summer Media Guide.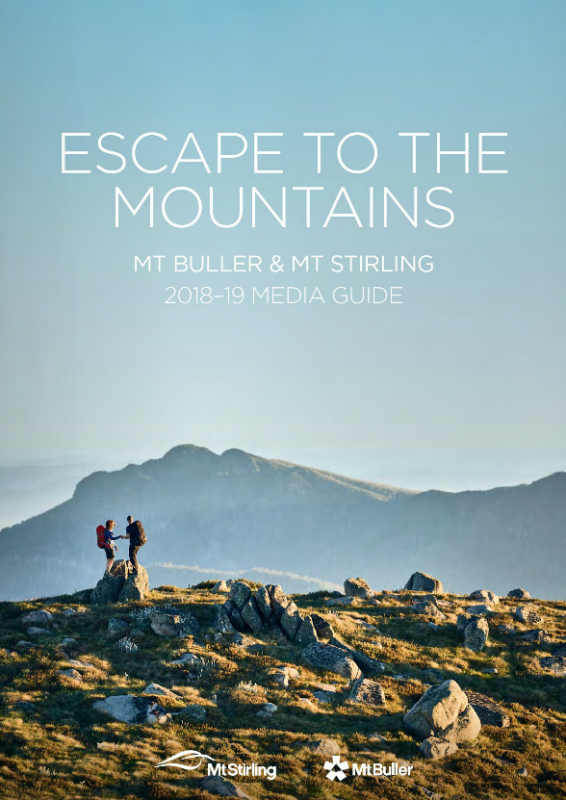 It is a special place up here at Mt Buller and we are love to share great stories and photos and inspire people to come and visit! If you would like our help for a summer or winter story or need some advice to plan a media visit - drop us a line.
Press Releases
Press releases are added regularly to the Latest News section of the website so it's a good place to start - click here.
Online image gallery
Mt Buller has a great selection of images available for media to promote our beautiful destination - Click Here
Media Contacts
Mt Buller Marketing 
Videos
We have a selection of mountain biking videos available. Check them out on Vimeo here
Social Media
Keep up to date with the latest news by following us on Facebook, Instagram and Twitter. Click on the links below to get there!